Destinations
Success to me is creating an unforgettable experience for you. I want you involved in the planning of your custom tours, based on your interests.
Featured NYC Touring Services

Private Custom Tours of NYC
Independent travelers love Jared the NYC Tour Guide's customized and private tours by foot, subway, or with Drivers. New York City tours and Hudson River Valley tours scheduled at your convenience, based on your interests.


Step-On Tours
Americans! Canadians! Tour Operators, Come to NYC and hire Jared the NYC Tour Guide to Step onto your coach bus for an exciting and informative 3 or 4 hour tour, or more! Tell me where you want to go, or have me make your itinerary of NYC must sees. More Information
Biographical Tours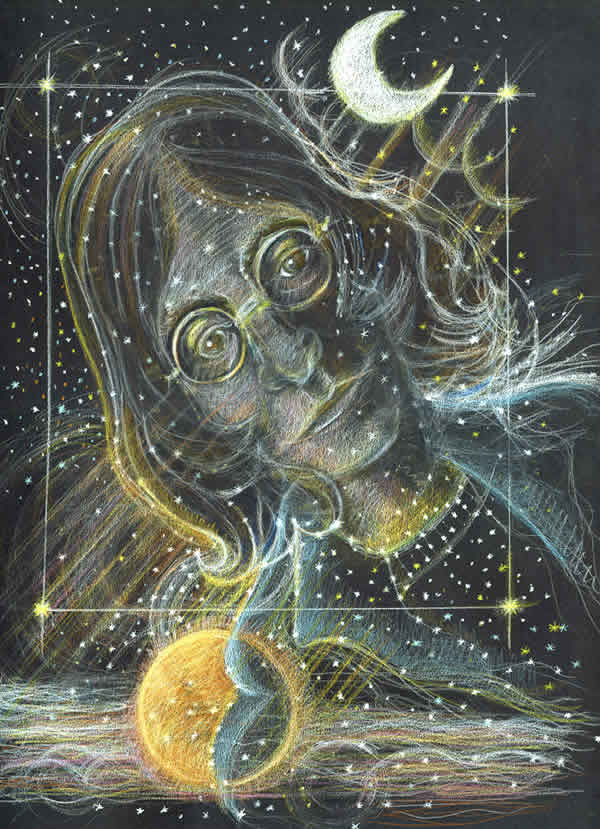 John Lennon the NYC Tour
Explore John Lennon's happiest place, New York City! Walk in the footsteps of John Lennon, Yoko Ono, and the Beatles in Manhattan. Learn more about my John Lennon the NYC Tour.

Santa Claus NYC Birthday Tour
Let's paint the town red, and celebrate the jolly old man's New York City history, and how we spread Santa's fame across America and the world.
Apple Ratings
| | |
| --- | --- |
| | 3 Apples: The most commonly requested New York City tours, easiest to get to by foot and public transit, and sometimes can be experienced rapidly (15-150 minutes, depending on what you want) |
| | 2 Apples: Commonly requested tours and easy to get to by foot and public transit; may take a bit more time to experience (30-180+ minutes) |
| | 1 Apple: In depth touring and learning about popular or wonderful New York City sights that take a bit more time to get to or experience |
Popular Tours From Jared the NYC Tour Guide

Downtown from Colony to Financial Capitol


Skyscrapers

Brooklyn Bridge


Brooklyn Heights and DUMBO


The South Street Seaport
(I wrote the official tour)


World Trade Center
(I wrote the most popular commercial tour)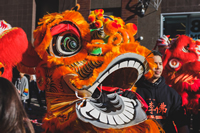 Chinatown and Little Italy


The Lower East Side


Jewish Lower East Side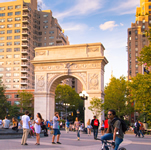 Greenwich Village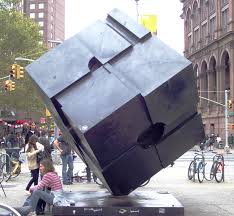 The East Village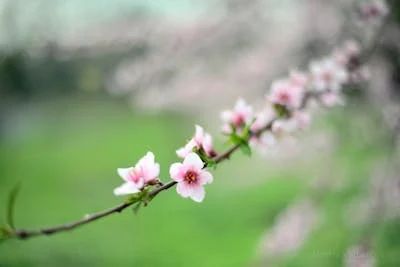 Lower East Side Community Gardens (Commissioned by the NYC Parks Dept)

Santa Claus History

Holiday Lights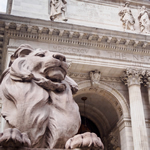 42nd St

Times Square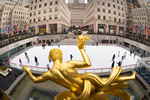 Rockefeller Center and 5th Ave


3 Varieties of Central Park tours


Harlem


Museums famous and not-so-famous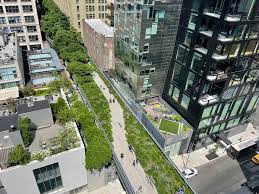 High Line & the Meat Packing District

Other destinations to help you get started:
The World Trade Center 360 Deep History Tour — through the bottom of Ground Zero, the history, present and future of the WTC - including the heros, the hubris, the insane that the towers attracted
The Rent Tour of Alphabet City — squats, community gardens and Life Cafe and the movie and musical sets and scenes (discount vouchers to the theatre available)
NYC & the Modern Traditional Christmas
Radical NYC
Architecture — Federal, Beaux Arts, Gothic, Modern and after
Great Churches
Window Shopping and Modern Retail History
Best NYC Christmas Trees and Spectacles
Battery Park
Bryant Park
Great Pizzas of NYC
Cathedral of St. John the Divine
Tour around the Charging Bull
Asian American civil rights
Old Chinatown and the Five Points
Chowhound's NYC (affordable great eats)
NYC, birthplace of modern rights
NYC and Modern Art
Metropolitan Museum of Art Tour
NYC and Capitalism
New York Harbor
New York Public Library
Greenwich Village and Gay NYC
Williamsburg, Brooklyn Touring
The Gilded Age and the Robber Barrons
Alexander Hamilton's New York
Great Bridges
Slavery and Freedom and African Americans building NYC and beyond
Columbia University's campuses past, present, and future
New York University (NYU)
Washington Square
NYC on Film
Bob Dylan's NYC / Bob Dylan on Bleecker
Stanford White and his Civic Glory
Immigrants - Transformation, Revolution, and Assimilation
Lenny Bruce, Barbra Streisand, Woody Allen, the Yippies
Tammany Hall and Boss Tweed — the most feared and powerful political machine
From Triangle to Union Square - Al Smith's NYC
Abraham Lincoln's NYC
Federal Hall
The National 911 Memorial Tour
St. Paul's Chapel
Tour Trinity Church (in the Financial District)
Woolworth Building
United Nations
Peter Cooper's NYC
Under-rated Museums
Museum Mile Touring
Tour the American Museum of Natural History
Guggenheim Museum Tour
Empire State Building
SkyScraper National Park
View New York City from Atop a Skyscraper
Flatiron Building tour
NYC's Corporations and international corporate alumni
Columbus Circle and Lincoln Center
Intensive Lincoln Center Tour
Tour the Time Warner Center (at Columbus Circle)
Great Coffees of NYC
The Dakota Aprtment Building
NYC and Wars of Choice 1848-1862-1898
Three Little Italies
FAO Schwartz tour
St. Patrick's Cathedral
From Grand Central to Times Square
Intensive Grand Central Tour
Theatre Districts then and now
Manhattan Broadway Tour
Pastrami Tours - 'I'll have what she's having!'
When Harry Met Sally Tour
Maycy's
Cornelius Vanderbilt's NYC
Chelsea Market Tour
Bagels, Brunch, and Bialys
Manhattan's Geology and Ecology
What's Next for NYC?
Gospel Music at a Baptist Church
John Lennon's NYC and Strawberry Fields
Robert Moses and Jane Jacobs' NYC
View the Statue of Liberty tour
View Manhattan from Brooklyn
Dylan, Hendrix, Warhol, and Ginsberg and the 60s in the Village
Jewish NYC
Andy Warhol, Pop Art, Abstract Expressionists, and 80s Art in NYC
Walt Whitman's NYC and Brooklyn
Brownstones, Mansions, and Luxury Apartments
Literary and Poetic NYC with quotations and readings
Hipster NYC then and now
Speakeasies and Old Bars with history
Emerging Artists and DJs
Unique neighborhoods and economic districts - only in NYC!
The SoHo District Tour
Subway Tour